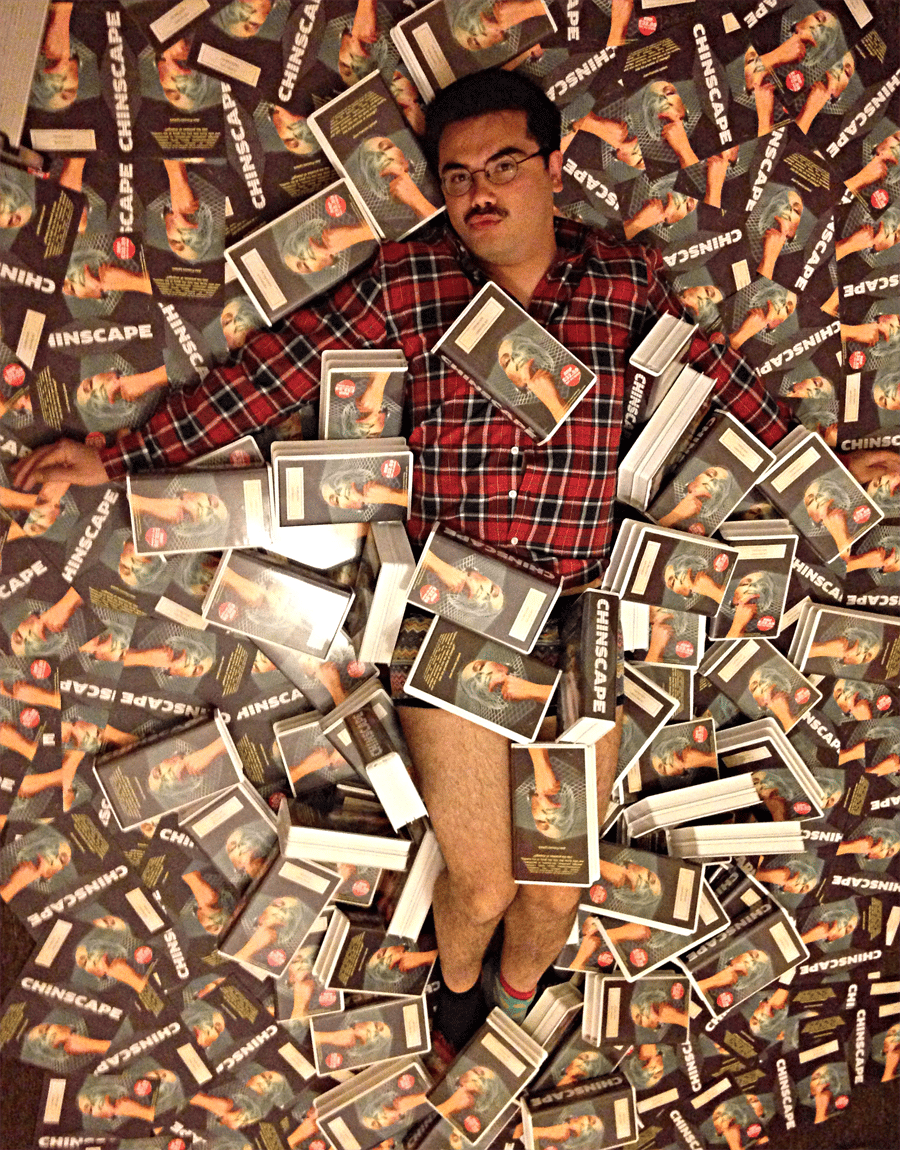 CHNSTRK012 - CHINSCAPE 12 x TAPE BOX - (DOWNLOAD INCLUDED)
- THIS IS A 12XCASSETTE TAPE BOX SET + DOWNLOAD INCLUDED -
please, if you can't find your country in the checkout, e-mail us to [email protected].
WE WILL SHIP THE TAPES AFTER THE TOUR ON OCTOBER 21ST
FOR BUYING ONLY THE DIGITAL DOWNLOAD CLICK HERE
***************************
Chin Stroke Records (the super-famous record label that brought you #flutedrop) have released CHINSCAPE: an old-school, 12-tape tape pack featuring over 9 hours of forward-thinking neo-contemporary performative music praxis. The release, timed to coincide with our UK Tour (sponsored by Wimpy), features the very best in Chintuitive post-postmodernism and is strictly limited to only 50 packs.
With pieces from:
Jason Forrest
Armand Van Hardon (formerly known as Shitmat)
Dj Detweiler (creator of #flutedrop)
Dj Bus Replacement Service
Dj George Costanza
Harry Riddick
Dj Dadmagnet
Queerhawk
Prophet Zebadiah
Dj Marcos 2020
Dj Kalimoxo
Howerful
Teknikolour Fritzl and Edwin Triumph
Roger Species
Andrex Weatherall
Dj Fruit Polo
The Alan Carr Projekt
Bxlearic
Snapp Dogg
An Unnecessarily Justified with Neal R Splat - The Devil's Spinback (Story Tape)
***************************
Chinscape appears on the horizon, exploding outwards from an atomic dot to a mountain of velvet stubble that blocks out the sun. The darkness throws primitive music buffs into confused despair: smashing their limited-edition idols and screaming like Polynesians in an eclipse. This gargantuan chin can be ignored no longer. It stands, a thousand miles wide and wreathed in clouds, the ultimate testament to the death of the idea that some music is good and some music is bad.
For in this global Chinscape there is no such thing as good and bad – there is only peng.
And ALL music is peng.
Listening to punk or metal or gabber does not make you hardcore any more than listening to Mozart makes you Austrian.
Chinscape demands that you listen to everything – the roar of the sea, the rush of the wind, the re-tweeting of birdsong before twitter. The fizzing of rain on hot summer's concrete, the cries of a newborn child catapulted into a hybrid world of fleeting, performative arts practise. All life is sound, and is provoked by a wave. A nebulous yet distinct pulse that forms solid matter, ideological structures and the media previously-known-as-music alike: Taylor Swift, Burial, bad karaoke.
Wake from your power-nap to a breakfast of post-modernity. Grapefruit juice that tastes like sex, war and the frailty of man. Explain to me how listening to vegan grindcore on a laptop built by slaves is less 'commercial' than torrenting Kanye West. Tell me how Boiler Room is more fun than the Vengaboys. Describe for me, just one more time, how good it feels to close doors and impoverish your own life choices.
In a world saturated by subcultures, listening to everything is the only radical option. Today, EDM remixes of Nickelback are more political than Bob Dylan, Public Enemy and Pussy Riot put together.
Fat, talentless teenagers on webcam are the true inventors. Your black-clad, bourgeois cliques echo back to a dead world of trade unions, chimney sweeps and penny farthings. The future is a whirling nebula of infinite noise and words that mean nothing. Embrace that future, let the particles of your being split, glide and reform into the holographic chin that blinks and shudders in front of you. Reach out and stroke it.
Music is dead. Long live Chinscape.