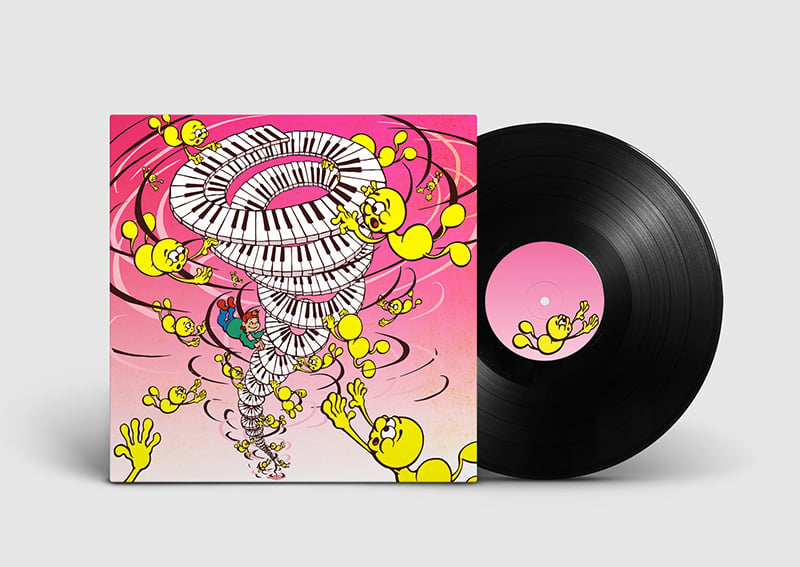 DJ DETWEILER - LOS PIANITOS / 12" Vinyl Record
Limited edition of 300 Copies
RELEASE 3rd May
All Parcels will be shipped starting 3rd of May
All vinyls come with a download code card.
Download codes won't be sent by e-mail.
In case you want to buy the digital version only; for more info; and pre-listen the 1st track, please visit this website: www.lospianitos.tilda.ws
Priority delivery + tracking cost 3€ more than the 4€ standard shipping. if you want priority+tracking please get in touch after your purchase via mail ( deejaydetweiler @ gmail . com ) and we will figure out.
Payment in this page is processed by Paypal, if you don't have an account u can make a payment with your credit/debit card by selecting "create an account" .
if you have problems with payment please mail (deejaydetweiler @ gmail . com)
add it to your collection on DISCOGS
Tracklist
01 - A1 - ARP BAFFLE - 6:23
02 - B1 - ECSTASY INTERPOLATION - 6:33
03 - B2 - ANXIOUS RAVE TOOL - 5:41
Chin Stroke Records - Catalog # CHNSTRK007
Artwork By – turbo-island.co.uk
Master & Lacquer Cut By – Schnittstelle
Release Date: 3rd May